This page was last updated on: March 9, 2011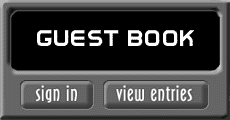 The City of Brevard Fire Department is located in Transylvania County,"Land of the Waterfalls", North Carolina.

We currently hold a NC Insurance Response Rating of 4 in the city limits. The rating in the county area is a 5 within 5 miles of the fire station and a 9 between 5 & 6 miles of the fire station.


We protect the City of Brevard with an approximate population of 7,000 and an unincorporated population of 11,000 which encompasses approximately 100 square miles.

During the Summer and Fall months the population swells to many times this, due to the influx of tourists and seasonal residents who enjoy our beautiful mountain scenery and outdoor recreational opportunities.

The department serves residential, commercial, industrial and rural populations with 4 Engines, 1 Ladder, 
2 Tankers, 1 Heavy Rescue Unit and 1 Brush Unit. Our area includes part of the Blue Ridge Parkway, Pisgah Inn and Restaurant, Pisgah National Forest, Brevard College, and the Brevard Music Center.

Copyright 2011 Brevard Firefighters Association

ALL RIGHTS RESERVED.